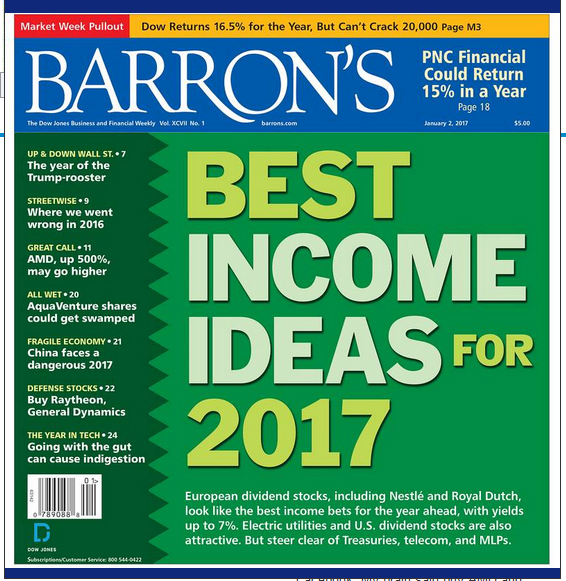 Highlights from Barron's newspaper dated January 2, 2017.  See online edition here ($)
Background
For the serious investor, Barron's weekly newspaper is the single best financial publication out there. It is comprehensive, inexpensive, and focused on a single topic: the financial markets. Each issue is loaded with specific investment ideas. These ideas can come from Barron's own research, or outside research sources. Most are both timely and topical. Barron's makes the assumption that its readers are familiar with investing analysis and terminology. The target audience includes senior managers and executives, institutional investors, finance professionals, and serious individual investors.
Most of the articles in Barron's are interesting and informative, and even if you don't follow its trade recommendations, you will probably learn something useful. Barron's is an excellent read for anyone interested in solid investing news and analysis. Due to its exclusive focus on investing, I would recommend it as a core resource for anyone who wants to stay fully-informed. For a pure publication on the financial markets, Barron's is tough to beat.
Up & Down Wall Street
We start 2017 with the Standard & Poor's 500 index trading at 19 times last year's earnings—ambitious, but not nutty.
Tally all the individual stock estimates on Wall Street and the result points to S&P 500 earnings growth of 12% in 2017, according to FactSet. But in recent years, such year-ahead predictions have been mere starting points for estimate-slashing.
So, instead, expect a 7% earnings gain in 2017, along with a 5% advance for the S&P 500, for a total return of 7%, including dividends. Beneath the surface, there will be more action than those numbers suggest, as investors continue an overdue shift to value from growth that began in 2016.
Tail winds from rising consumer confidence, reinflation, plump house prices, falling regulation, and the start of an infrastructure push will be offset by head winds from a strong dollar, rising labor costs, and limited room for further corporate cost-cutting. A lower, flatter corporate tax rate will help big payers, but hurt dodgers.
It has been an uncomfortable ride for Big Underwear. Hanesbrands (HBI) has lost 27% over the past year; Gildan Activewear (GIL), 11%; Under Armour (UAA), 30%. Bottom-fishers should consider a purchase of Hanes. The industry has been hit by gains for cotton prices, fears over price competition, and a push by Amazon.com to gain share in apparel. Hanes also has some awkward exposure in the form of a low tax rate; its shares have been tugged lower since Election Day. But there are bright signs, too. Hanes has been taking share at Wal-Mart Stores (WMT), according to Morgan Stanley apparel analyst Jay Sole, who calls the stock his top pick. A years-long move upscale means that Hanes customers today value comfort over price, reducing the risk of a low-end price war.
Hanes has a history of buying smaller players and making them more profitable. The shares, which over the past five years have tended to trade on par with the S&P 500 relative to projected earnings, now go for a 40% discount. And earnings are climbing at a double-digit pace.
Cover Story
Where to find yield in 2017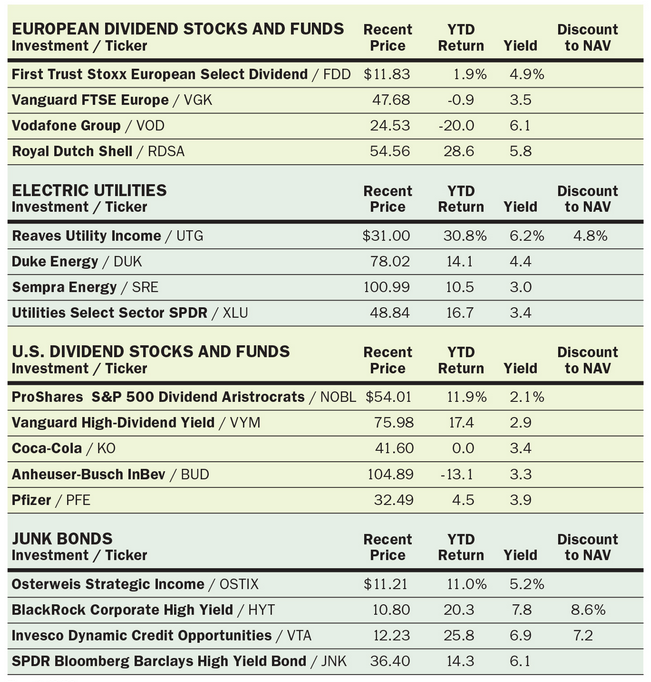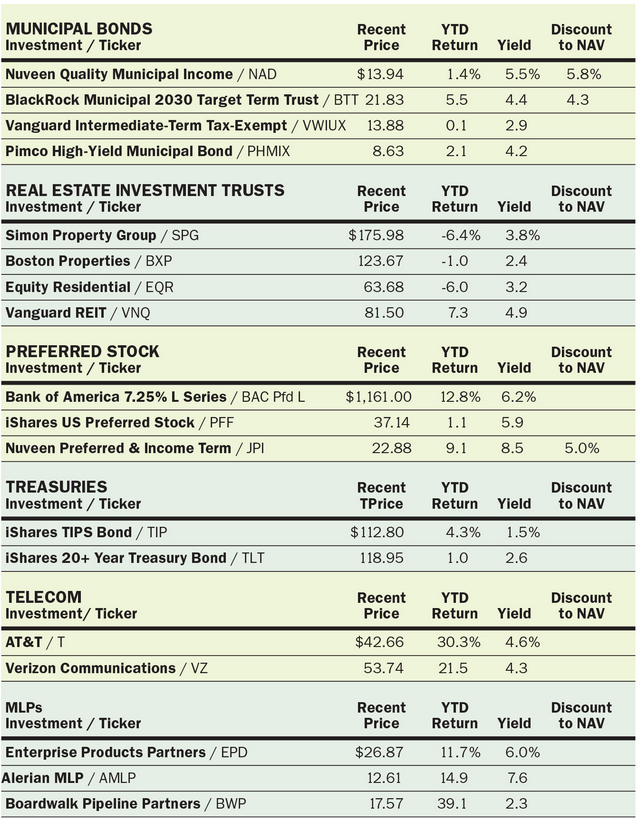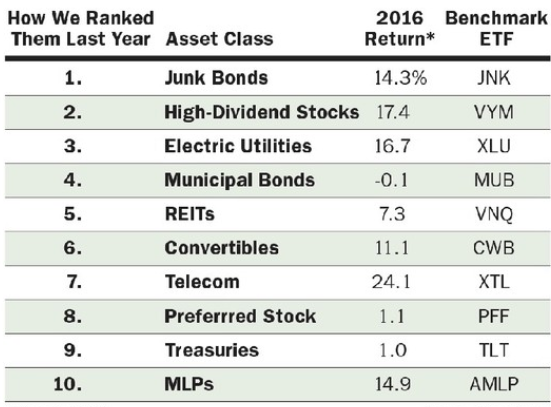 The Trader
While investors are leaning positive heading into 2017, follow-through on the Republican pro-growth agenda will be necessary to maintain the bull. Joseph Amato, president of Neuberger Berman, says, "A lot of policy expectations are built into stock prices." Getting changes through Congress will be a challenge, he adds. "It will take compromise. It isn't done with a wave of a magic wand."
This second-longest bull market in history still isn't generating much exuberance, says Baird's Antonelli. One worry is that stocks have rallied in a low-interest-rate environment, which is ending. Plus, as a rule, recessions end bull markets. But employment data, like jobless claims, show no evidence of that, he adds.
Should the rally survive to the Ides of March, it will become the longest ever.
After a topsy-turvy 2016—at one point in February, the S&P 500 index fell 15%—investors should be relieved, and even happy, about the index's nearly 10% rise on the year. A year ago, analysts expected S&P 500 earnings growth of 10%, to $128 a share in 2016. Instead, earnings are likely to come in flat, at $118. The market's forward price/earnings ratio has expanded, however, from 16 times to 17 times. The dollar rose 4% in 2016.
What of Trump's avowed protectionist platform? It might help the domestic economy and small-caps, but will disadvantage larger corporations in the S&P 500, which depend heavily on trade and international business. For the president-elect to deliver to his constituency, wage growth will have to outpace earnings growth. But without productivity gains, that isn't good for corporate profit margins, notes Jack Ablin, chief investment officer at BMO Wealth. "For U.S. GDP growth to get to 4%, either we bring in more [immigrant] workers or we get blockbuster productivity growth," Ablin contends.
Joseph Quinlan, U.S. Trust's chief market strategist, says that last year's global surge in populism—implicit in the Trump election, Brexit, and similar movements in Europe—startled investors. "Continued global growth can't be taken for granted," and future U.S. trade policies are a market risk for 2017, he adds.
For now, investors should enjoy 2016's robust gains. The new year will bring new worries soon enough.