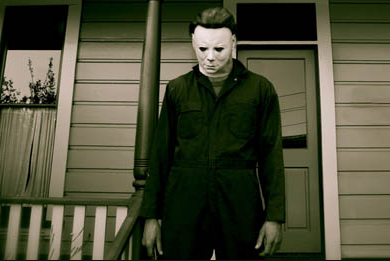 The late, great Marty Zweig said "Don't fight the tape." And fans of the Halloween movie franchise say "Don't assume that just because you shot Jason Voorhees 17 times, he will stay down for long."
This bull market isn't dead yet. It is showing signs of fatigue, but as long as it keeps making new highs, I think it's foolish to bet against it. Today was the latest in a string of surprising rebounds from what appeared to be the beginning of the end of the run. Here's what a few notable market mavens had to say about the Jason Voorhees market:
Frank Cappelleri, Instinet
"The S&P 500 finished at a new all-time closing high, logging its fourth 1% gain of the year and registering the fourth highest TICK reading (+1,310) of 2017.
The advance-decline numbers are close to 80% positive on both the NYSE and NASDAQ Composite, and the new high vs. new low readings are lopsided as well.
Last week's losers are today's winners (Financials, Technology), but last week's winners (Healthcare, Energy and Utilities) are largely higher, too. Volume is non-existent, but that just means emotion is lacking, too. That combination has been a constant through most of this 19 month advance. So, while that doesn't create the most seductive of headlines, plenty of stocks, sectors, indices and foreign markets continue to advance."
Brian Hayes, Morgan Stanley
"The resiliency of the market likely has several contributors. First, earnings results and revisions continue to be strong, and economic growth is increasing globally.
Furthermore, the market was already defensively positioned, with low beta and high quality stocks outperforming in Japan and the US, and large- and mega-cap stocks outperforming in Asia ex-Japan and EM and in the US. Even in Europe, where high beta and low quality have outperformed, the excess returns have been modest."
Ben Levisohn, Barron's
"American Airlines Group (AAL) soared to the top of the S&P 500 today as airlines rebounded from losses sustained due to the recent hurricanes.
AAL jumped 5.2% to $45.86 today, while the S&P 500 rose 1.1% to 2,488.11. Other airlines rallied, too: Delta Air Lines(DAL) gained 2.9% to $48.82, while United Continental (UAL) climbed 3.6% to $60.46, and Southwest Airlines (LUV) advanced 1.4% to $53.60."
Equifax was the worst-performing stock in the S&P 500 for a second day in a row as it continues to deal with the fallout from its enormous hack. The stock fell 8.2% today."
Todd Rosenbluth, CFRA
(Courtesy of Teresa Rivas, Barron's)
Don't get spooked and exit the stock market, even if there is a sharp pullback.
There are many investors who are worried about losses if the market starts to decline by 5% or more. For them, he recommends low- or minimum volatility ETFs.
The iShares Edge MSCI Minimum Volatility USA ETF (USMV) is the largest of the low/minimum volatility ETFs. On a sector basis, it's most exposed to health care,(as of the end of August), followed by information technology and consumer staples, with names like Johnson & Johnson (JNJ) and PepsiCo (PEP) among its holdings.
Another option is the PowerShares S&P 500 Low Volatility Portfolio (SPLV), which tracks an index that has no sector constraints and focuses on just stocks with the lowest 12-month volatility. As of August, financials, industrials, and utilities were its biggest sector concentrations, and it added to stocks like BlackRock (BLK), Hartford Financial Services (HIG) and Stanley Black & Decker (SWK) last month.
Those are the biggest names in the low-vol universe, but there are also smaller funds to consider, like the Fidelity Low Volatility Factor ETF (FDLO), with high concentrations in information technology, financials, and healthcare. It added CME Group (CME), Intuitive Surgical (ISRG), and MasterCard (MA), among others, last month.
Rosenbluth also says that the SPDR SSGA US Large Cap Low Volatility Index ETF (LGLV) is another option with a below-average expense ratio.
Final thoughts
Over the years, it was often the case that the more anxious and uncomfortable I became about the market, the more I was rewarded for staying in. If you must trim your exposure to stocks, then do it. But don't go overboard and sell everything.